EMAIL :


sale-co@zest-med.com
Z-COOL THERMAL BUFFER
ETHYLENE GLYCOL BOTTLE
Glycol buffer vial meet and exceed the CDC's
recommendations for data loggers
Simulates vaccine temperature for higher accuracy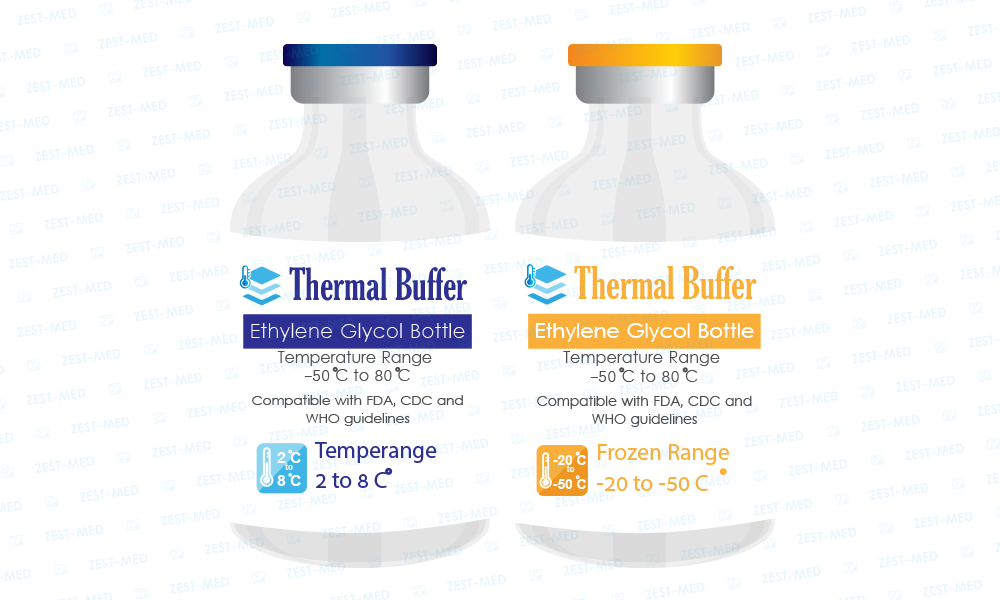 Guidelines for Storage and Temperature Monitoring of
Refrigerated Vaccines recommend placing temperature
monitoring probes into a thermal buffer, such as a bottle
filled with glycol, to dampen temperature fluctuations
and more closely mimic the temperature of refrigerated
or frozen products.
The CDC guidelines state: "Glycol-encased probes can provide
a more accurate reading of actual vaccine temperature and
are therefore recommended by CDC."
กราฟเปรียบเทียบอุณหภูมิระหว่าง probe ที่ใช้ glycol bottle และ
probe ที่ไม่ได้ใช้ ที่อุณหภูมิ 2-8 ํC
กราฟเปรียบเทียบอุณหภูมิระหว่าง probe ที่ใช้ glycol bottle และ
probe ที่ไม่ได้ใช้ ที่อุณหภูมิ -40 ํC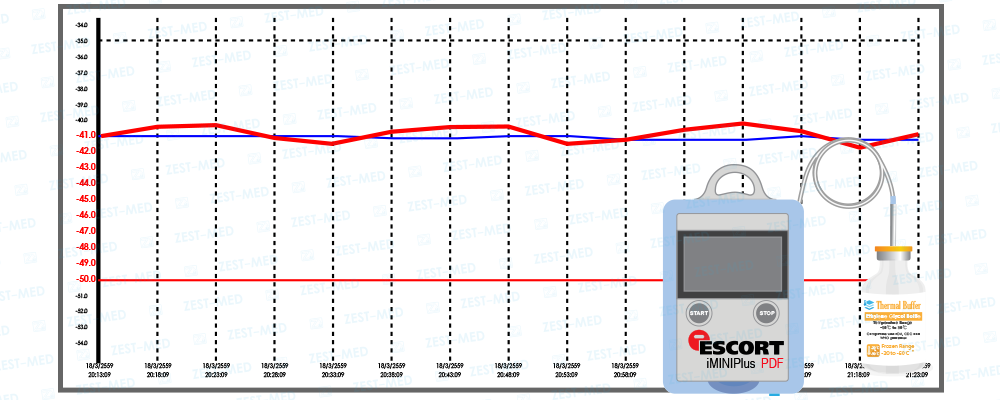 896/1-2 Office Tower 1 SV City, 3rd floor
Rama III rd., Bangpongpang, Yannawa,
Bangkok 10120

Tel : +66 2 682 9151-4
Fax : +66 2 682 9155

www.zest-med.com
www.heromask.net
www.greenlabb.com

Copyright Zest-Med Co.,Ltd. All Rights Reserved.